ABSTRACTS – 3rd SESSION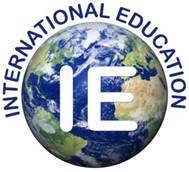 Nicholas Tate will look at the origins, pragmatic and ideological, of the concept of an 'international education', with particular reference to its roots in the Enlightenment, in liberalism, and in the constructivist pedagogy of Rousseau and Dewey.
He will explore critically key features of 'international education', including its emphasis on multilingualism, service learning, and the ideas of common humanity and world citizenship.
He will then  attempt an evaluation of the impact to date of international education and, in particular, of the programmes of the International Baccalaureate.
He will conclude by examining the implications of international education for 'national' schools in the context of the current position and needs of different nation states.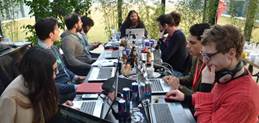 H-FARM is a digital platform set up in 2005 to help young entrepreneurs launch new initiatives and support the digitalization of Italian companies.
In November 2015, H-FARM acquired an international school to place it into an Educational project from Early Years to Master post degrees to be offered in a Campus that will be up and running in September 2018.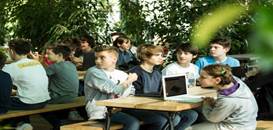 Why has H-FARM started this process? To build an educational pathway which offers a different possibility to just leaving the country to attend a foreign university or start a future abroad.
The rationale behind the project is, in fact, to develop a new social and economic fabric where young people can find opportunities and create new ones by offering an 'international mentality' and solid digital skills.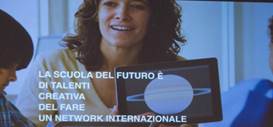 The proximity of the school to the university and the start-ups offer a very challenging environment for growth where internships and alternating between training and school can become daily formative sessions, not just short periods of "different experience" to the school.
Another feature that differentiates this educational path is the 12 -years- length compared to the 13 years of the Italian school. This way students will be offered the same opportunities as all European students.
The educational system of reference, the International Baccalaureate Organization (IBO) is based on learning skills rather than mnemonic knowledge within an educational environment where making mistakes is a tool for growth and the teacher is a guide for personal learning.
If 'being international' is a fundamental requirement for us, it is equally important that children and young people today acquire the adequate digital skills to enter the world that awaits them. So we are creating computer science and coding training courses starting from early years to develop up to the Diploma Programme
The Technical high school Enrico Tosi, Busto Arsizio, has been experimenting International classes since 2014. Today the pioneer students are 150, in two courses. Teachers teach both in experimental classes and in traditional ones.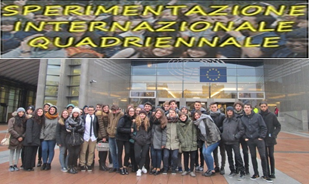 The main features of these new international classes are the following:
Personalizized learning
Competency based curriculum
Formal and informal learning
Importance of laboratory experiences
Times and places reinvented
Another import element is that students get their diploma one year earlier, when they are 18, just as in International Schools abroad, and not when they are 19 as in all traditional Italian high schools.
Besides the benefits of this experience, there are also some limits. They are mainly due to the fact that the school has not an effective autonomy in designing the curriculum, the subjects must be exactly the same as in the traditional courses, there is no freedom to establish a middle leadership team of teachers to foster innovation, and there are too many 'bureaucratic burdens'.
This experimental course needs a cultural and social change which requires  a greater school autonomy in designing the curriculm and in organizing teachers' team work.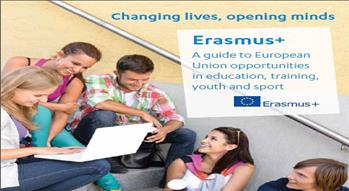 The EU Erasmus+ SGE project, Science and Global Education beyond the barriers of learning difficulties, is a virtuous example of international collaboration among municipalities and schools. Its objective is to create a multidisciplinary didactics, in which environmental topics are the unifying factor between the various subjects.
The showroom Energy and Environment, run by the Municipality of Bologna, has been the heart of this collaboration.
European projects are giving a fresh impulse to the  Internationalization of education, because they  integrate different national experiences using a competency framework.
The 15 multidisciplinary cards  created within the SGE project are a good example of sustainable development goals  in education.

The seminar will be concluded by the presentation of Carlo Marzuoli who, together with the president of ADi, Alessandra Cenerini, will launch a scheme to make some Italian schools "more autonomous".
The aim is to foster innovation at least in two situations:
vocational education, which at present suffers from an unbearable dropout  rates
the new international classes, which require a new "incubator" supporting this emerging experience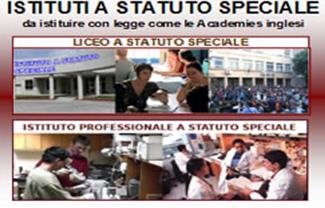 Both these situations  need to be cut loose from central bureaucracy, so to have a more flexible use of budget, more freedom in designing students' curriculum , and a greater empowerment for teachers to make decisions about student learning.
The present regulatory framework is inadequate to reach the above mentioned targets, that is why a form of draft law is the necessary step in that direction.
<Back to 2nd session abstracts